Scenic Train Rides in Virginia
|
Find Your Perfect Train Ride in Virginia Today
Scenic train rides in Virginia include the Bay Creek Railway weekend Dinner Train and the James River Rambler, run by the Old Dominion Chapter of the NHRS. Roanoke is home to two excellent museums the capture the true history of the states railroading heritage, through pictures as well as large inventory of the legendary Norfolk and Western rail equipment at the Virginia Museum of Transportation.
We found 37 steam locomotives listed in Virginia. Not all are running and in most cases are either on display at several Virginia railroad museums or replicas running at amusement parks. Chesapeake & Ohio 4-8-4  No. 614 is on display at the C&O Railway Heritage Center. Look for N&W 611 and N&W 2-6-6-4 No. 1218 on display at the VMT.
Did you know?
Virginia's first railway began as the Petersburg Railway in 1833. Virginia boasts of having the only "Triple Crossing" in the U.S. in Richmond with the crossing of 3 major railroads. Norfolk Southern services 2,080 miles of the state's over 3200 total route miles and it is one of the nations major coal corridors for mines in state and from West Virginia.
The Amtrak Auto Train terminal is located in Lorton and is home to one of the nations busiest Metro lines along the eastern seaboard.
Cape Charles
A restored former 1913 Texas Electric interurban rail car makes a two hour dinner excursion train ride run north from Cape Charles over the Bay Creek Railway. The rail car was converted from electric to diesel power. The car makes short trips north from Cape Charles. Passengers are served gourmet meals in courses by uniformed waitstaff at individually illuminated tables in order to capture the experience of personal service and elegance that made dining on the rails so special back in the early 1900's. An all-you-can eat Pizza Train runs on Saturdays.
Clifton Forge
This C&O Railway Heritage Center is an interpretive, educational museum and visitor's center that tells the story of the C&O Railway. C&O 4-8-4 No. 614 is on display.
Fairfax
Founded in 1998, the Fairfax Station Railroad museum houses Civil War, Red Cross, and historic railroading memorabilia along with a variety of artifacts found in and around the old station. In more recent years, many donors have added to the historic items in the museum. Directions
Norfolk
The Virginia Zoo train is a 1/3 scale model of a C.P. Huntington steam locomotive ride with 4 coaches that can accommodate over 80 passengers – adults and children. Train travels over a 3/4 of a mile long permanent track.
Parksley
The Eastern Shore Railway Museum is located in a restored 1906 New York, Philadelphia and Norfolk (later Pennsylvania) Railroad passenger station. A 1890's maintenance-of-way tool shed full of tools and other railway artifacts. Turn-of-the-century crossing guard shanty. Railcars lined up on the Museum's sidings include 2 cabooses, a Pullman sleeper, a Budd dining car and a touring car. Picnic tables and a pavilion are available for family reunions. Artifacts from the many railroads that have operated on the Delmarva peninsula since the mid-1800's.
Richmond
The Old Dominion Railway museum is located in an express car donated by the Richmond, Fredericksburg and Potomac Railroad, and is next to a former Southern Railway passenger station. Included are artifacts, displays, videos as well as an HO model train layout covering the history of Virginia's railroad heritage. Using vintage diesel power, the James River Rambler winds through the rolling hills and deep forests of an unspoiled landscape in the heart of Central Virginia. Excursions depart from the picturesque Dillwyn Station.
Roanoke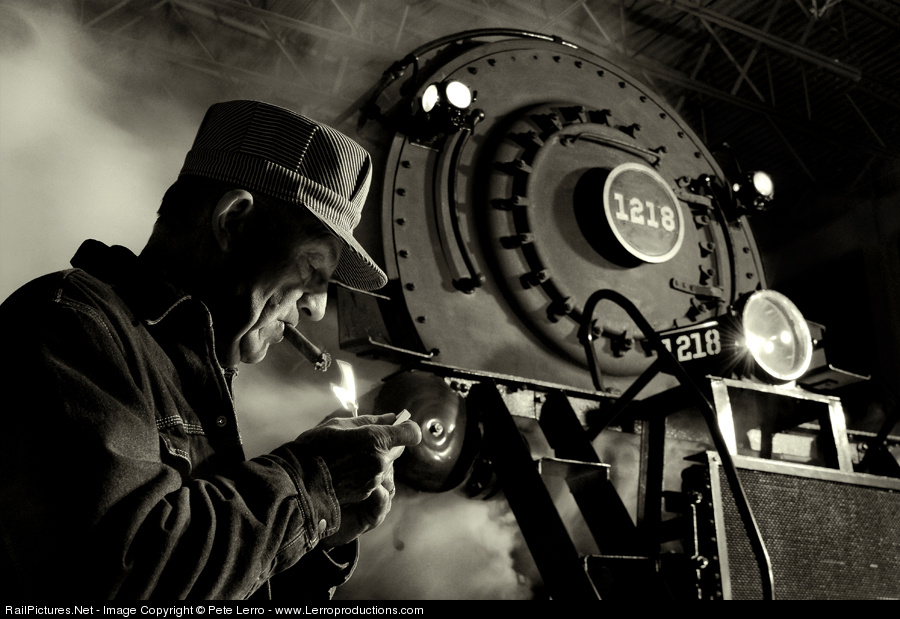 One of only 2 photographers in the U.S. to have their own museums, this former Norfolk & Western passenger station houses over 300 photographs by the famed O.Winston Link. His images captured the end of an era for steam in the 1950's and 60's along the Norfolk & Western Railroad. Famous for his night images, the museum also includes Link's equipment as well as sound recordings and interactive exhibits. O. Winston Link's renown 1950's steam era photography is housed in a restored N&W station. Directions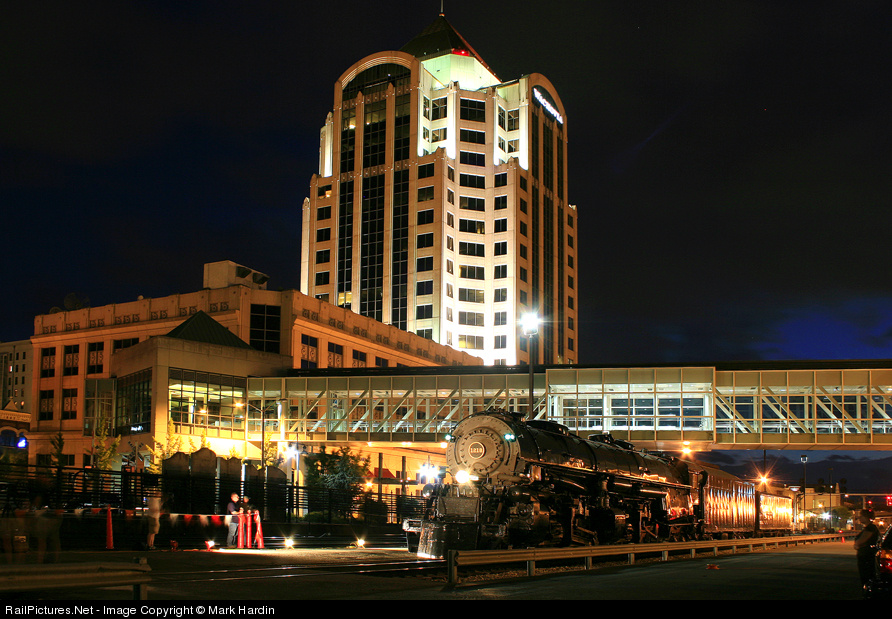 The Virginia Museum of Transportation houses an extensive collection of steam and diesel locomotives as well as a 4 tier O- gauge model train layout. Exhibits include Norfolk & Western Railroad steam engines #611, 4-8-4  J class and #1218, the only surviving 2-6-6-4 steam locomotive in the world. Also on display are many road vehicles along with a circus model train exhibit. Update 2015:N&W J-Class No. 611 has been restored to full operation and has begun scheduling steam train rides. Directions
Suffolk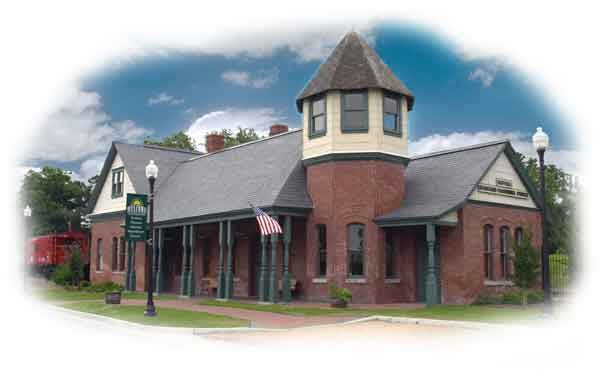 The Suffolk Seaboard Station Railroad Museum houses permanent and seasonal displays in a restored 1885 Seaboard Airline passenger station.